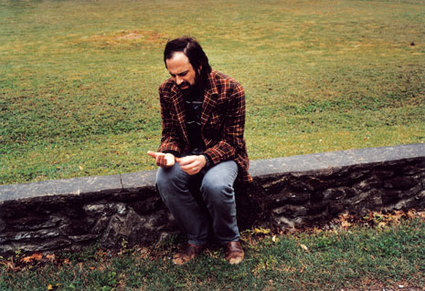 Det er snart to år siden, vi sidst hørte noget til Silver Jews (2005s "Tanglewood Numbers"), men nu er det netop blevet offentliggjort, at et nyt album vil se dagens lys meget tidligt næste år.
Der foreligger endnu ikke en albumtitel, men på bandets forum udtaler frontmand David Berman kryptisk: "I have to record, mix and master it by August 15th, so it can come out in January. I don't know where yet. Somewhere new in Nashville. […] You know the story, ten or eleven songs, two word title, name in upper left corner."
De 10-11 sange er ifølge Berman:
10th Grade Prophecy
Aloyisius, Bluegrass Drummer
Blowback Override
Candy Jail
Chimerical Gangland
Party Barge
Strange Victory, Strange Defeat
Sunglasses, Cigarettes and Keys
The Woods at the End of the Street
Tiger Widow Village
What Is Not But Could Be If
Berman har som sædvanligt skiftet ud i staben omkring bandet, så det skal blive spændende at høre, hvad Silver Jews har på tapetet i denne omgang, men mon ikke vi kan forvente os mere af den sarkastiske country/indie rock, som bandet har præsenteret os for på de seneste fem albums. Og hvad med en tour? Berman overraskede jo alt og alle ved stærkt imod sædvane at tage Silver Jews på en længerevarende tour i 2005 og 2006, hvor de bl.a. kiggede forbi Roskilde, så det kan jo være, at lysten til landevejen har meldt sig igen.
(via Drowned in Sound)