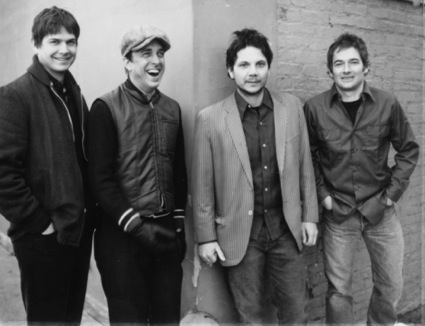 Her på Frekvens er vi ret vilde med Wilco. Alligevel kan vi ikke undgå, at undre os lidt over forsanger, Jeff Tweedy. Tweedy foretrækker, at publikum til Wilco koncerter er stille. I det hele taget har han en meget specifik måde, han gerne vil have tingene på, men han mener trods alt ikke, at han er kontrol freak og diktator. Denver Post har et interview med Tweedy, hvor han fotæller om sine særheder. Avisen spørger,
"It brings up an interesting argument, one that had the Boulder crowd polarized after Tweedy"s visit. One side of the coin: Silence is golden. Why pay money for a concert and then not pay any attention? The other side of the coin: Deal with the noise. This is rock "n" roll, and a rock club is hardly a place of worship, meant to be quiet and meditative."
Vi hælder mest til møntens flipside. Hvis der er for meget larm, er det muligvis fordi Jeff Tweedy er blevet for gammel.