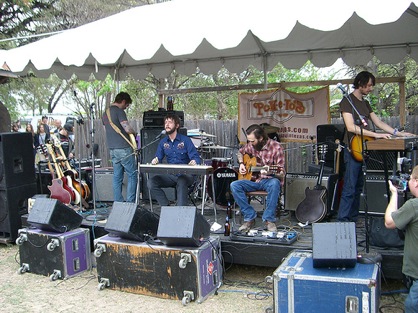 Band of Horses bliver kåret til årets Hotte Band på Rolling Stones Hot List for 2007. Der er også kåringer af årets Hot New Kids, årets Chanteuse og beskrivelse af hot folk revival på YouTube.
Det handler ikke altsammen om musik på årets liste, det er dog svært ikke at være begejstret for en liste, som også indeholder sexede mormoner med egen kalender, mekaniske træer og ikke mindst Biba Golic, bordtennissportens svar på Anna Kournikova.
Vi skal måske lige nævne, at Rolling Stone ikke rammer plet hvert år. I 1991, mens Pearl Jam og Nirvana i fuld galop på vej mod verdensherredømme, kårede bladet Enuff Z'Nuff til årets hotte band.
Billedet af Band of Horses under noget mere beskedne vilkår er taget fra mrmatts flickr stream.