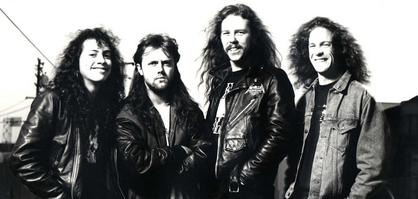 Produceren Rick Rubin har ikke for vane at lave dårlige plader. Hvad enten han har arbejdet med Johnny Cash, Slipknot, Beastie Boys eller Jay-Z, har det været høj klasse. Og nu virker det til at han bliver manden som kan redde Metallica, fra at lave endnu en St. Anger plade.
Lars Ulrich har løftet lidt på sløret, og fortæller om hvordan indspilningen af deres nye plade går: "These new songs echo some of our stuff from the '80s – long, epic journeys through different musical landscapes, heavier, but a lot more melodic."
Baseret på hvordan sangene fra "Master of Puppets" og "…And Justice For All" blev modtaget på Vestereng i sommers, er det jo lige præcis hvad folk gerne vil høre. I følge Wikipedia skal pladen udkomme til Februar, men det ligger vist ikke helt fast endnu.