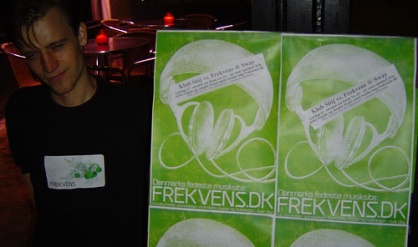 Lørdag aften inviterede Frekvens for første gang til en aften med dj's på den århusianske bar Sway. I samarbejde med folkene bag den månedlige Klub Stöj stod Frekvens-holdet for en aften med indie og alternativ rock af nærmest alle afskygninger, hvor også resultaterne af de afstemninger, der har været afviklet på siden i denne uge blev luftet.

Det betød, at der undervejs blev plads til sangen Vinternoll2 med Kent, og Northern Portrait fik spillet deres sang Crazy. Den sidste afstemning gik på afslutningssangen, og det blev nok ikke overraskende Smiths-klassikeren There's a Light that Never Goes Out, der fik lov til at afrunde en god og velbesøgt aften.
Tak til dem, der dukkede op, og skulle man have lyst til at få et indtryk af, hvordan aftenen forløb, kan man tjekke billederne.