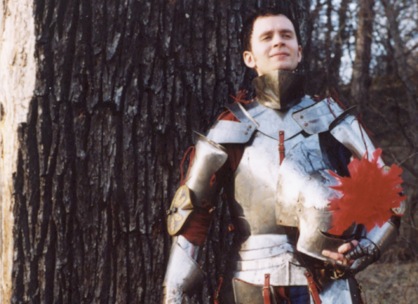 Pitchfork har et ret underholdende interview med Jens Lekman. Der er et par gode udvekslinger imellem:
Pitchfork: So your album just hit No. 1 in Sweden. Congratulations!
Jens Lekman: Thanks! Well, did you know that I was knocked down again?
Pitchfork: [Laughs] Yeah, by [UK reality TV show winner and opera singer] Paul Potts?
Jens Lekman: Yeah [laughs]. What an unfortunate name for an artist. It's almost an honor to be knocked down by an ex-dictator.
og om værdien af at score mere end 9.0 på Pitchforks anmeldelsesskala:
Pitchfork: Sorry to take up so much of your time. Is there anything before I let you go that I should have asked you about? Anything new going on with you that you want to talk about?
Jens Lekman: Well, I really have to ask. First of all, thanks so much for the review. I was really very flattered about that. You know, I heard something about the "8.0 club" a long time ago. Oh You're So Silent got 8.6. Everyone kept telling me, "Oh, you're in the 8.0 club now," which was kind of intriguing to me because it literally means that all these festivals and all these distributors want to have your record. It sort of puts wheels in motion.
And then when I got this review, I was like, "9.0? I wonder what that means." The day after, my frequent flyer card was updated from ivory to silver. I just wanted to check if you had something to do with that. I was thinking, "Oh, the 9.0 club" [laughs].
Det er absolut værd at smutte forbi Pitchfork og læse hele interviewet.