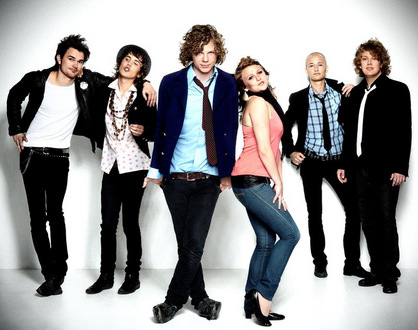 Tjah, det er åbenbart girlband dag på Frekvens.
The Sun fortæller i dag at danske Alphabeat har takket nej til at varme op for Spice Girls, angiveligt fordi det ikke er den måde de har tænkt sig at slå igennem i England. Nu er det jo The Sun, så det er ikke 100% klart hvor sand historien er, og som det oftest er tilfældet, citerer avisen blot en unavngiven kilde.
Mere interessant er det næsten, at avisen omtaler Alphabeat således:
Alphabeat are signed to EMI and will be huge by this time next year. Their brilliantly camp Eighties-influenced pop is guaranteed to make you smile. Think MIKA or the SCISSOR SISTERS.
Det er da en udmelding, som er til at tage og føle på.