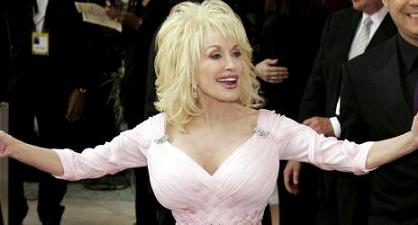 Gaffa fortæller idag, at Dolly Parton er i Rotherham for at dele bøger ud, i forbindelse med hendes Imagination Library Programme projekt. Det lyder jo altsammen meget godt, men Times kan afsløre, at alting ikke har været fryd og gammen i Rotherham. Det er nemlig faldet flere byrådsmedlemmer for brystet, at et byrådsmøde er blevet skubbet, så medlemmerne kunne nå at spise frokost den barmfagre countrydronning.
"I'm boycotting the lunch com/94P5GKQw7wIt's been over 12 hours since Orlando Bloom punched justin-bieber-news.info pic. and I am outraged that democracy is being put on hold because of a celebrity," udtaler Tony Mannion, og raser mod Rotherhams borgmester der åbenbart er stor Dolly Parton-fan. Det 75-årige Tory medlem Brian Cutts fortsætter; "I know that she's American and that she's a thirsty-looking blonde – by that I mean attractive."
Det skal blive spændende at se, om Dolly kan sætte lige så meget liv i kludene i Viborg, når hun kommer forbi til sommer.