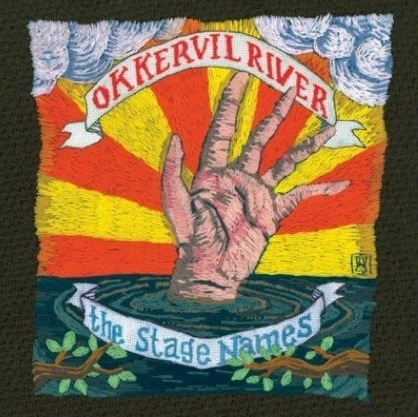 Det er mange år siden, jeg stoppede med at inkludere vigtige eller betydningsfulde albums, på min liste over årets bedste udgivelser, og istedet begyndte at fokusere på de skiver, jeg havde lyttet mest til i løbet af året (af samme grund ingen "In Rainbows" på min liste).
Fælles for alle nedenstående udgivelser er, at jeg har lyttet dem næsten til døde. Når jeg så har troet, at nu var jeg endeligt færdig med dem, så poppede de alligevel op igen i playlisten på computeren, på iPod eller i bilen:
01. Okkervil River – "The Stage Names"
02. Shout Out Louds – "Our Ill Wills"
03. Band of Horses – "Cease to Begin"
04. The Shins – "Wincing the Night Away"
05. Spoon – "Ga Ga Ga Ga Ga"
06. Ryan Adams – "Easy Tiger"
07. The Hold Steady – "Boys and Girls in America"
08. Josh Ritter – "The Historical Conquests of Josh Ritter"
09. Stars – "In Our Bedroom After The War"
10. Arcade Fire – "Neon Bible"
Honorable mention: Jens Lekman – "Night Falls Over Kortedala", The National – "Boxer", The Good, The Bad & The Queen – "The Good, The Bad & The Queen", Voxtrot – "Voxtrot"
Klik på læs mere for at se videoer, lytte til numre og downloade mp3.

01. Okkervil River: Our Life Is Not a Movie or Maybe fra "The Stage Names"

Download som mp3: Our Life Is Not a Movie or Maybe

02. Shout Out Louds: Impossible fra Our Ill Wills

Download som mp3: Tonight I Have To Leave It

03. Band of Horses: Is There A Ghost fra "Cease to Begin"

Download som mp3: Is There a Ghost

04. The Shins: Australia fra "Wincing the Night Away"

Download som mp3: Sleeping Lessons (RAC mix)

05. Spoon: The Underdog fra "Ga Ga Ga Ga Ga"

06. Ryan Adams: Halloweenhead fra "Easy Tiger"

07. The Hold Steady: Chips Ahoy fra "Boys and Girls in America"

08. Josh Ritter: To the Dogs or Whoever fra "The Historical Conquests of Josh Ritter"

Download som mp3: To the Dogs or Whoever

09. Stars: Take Me To the Riot fra "In Our Bedroom After The War"

10. Arcade Fire: Intervention fra "Neon Bible"

Download som mp3: Black Mirror