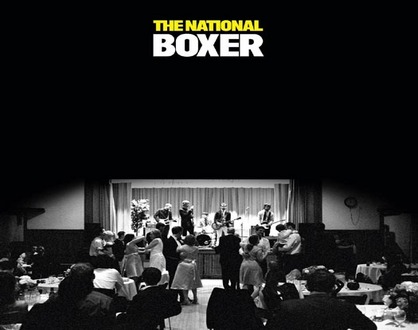 I slutningen af 2006 havde jeg svært ved at skjule min begejstring over alle de fede udgivelser, der lå og ventede i 2007. Jeg vil ikke sige, at jeg har været decideret skuffet over årets udvalg, men det har godt nok ikke været den musikalske våde drøm, jeg havde set frem imod. Ikke desto mindre har der været guldkorn imellem, og her er 10 af dem, hvoraf førstepladsen er den mest sikre, mens der måske godt kan rokeres lidt rundt på de resterende 9.
Anders' favoritter:
01. The National: "Boxer"
02. Modest Mouse: "We Were Dead Before The Ship Even Sank"
03. The Twilight Sad: "Fourteen Autumns And Fifteen Winters"
04. Beirut: "The Flying Club Cup"
05. Cold War Kids: "Robbers And Cowards"
06. Interpol: "Our Love To Admire"
07. Shout Out Louds: "Our Ill Wills"
08. The Shins: "Wincing The Night Away"
09. Band of Horses: "Cease To Begin"
10. The Arcade Fire: "Neon Bible"
Klik 'Læs mere' for videoer.

The National: Slow Show (fra The Interface)

Modest Mouse: Missed The Boat

The Twilight Sad: That Summer At Home I Had Become The Invisible Boy (hjemmekonstrueret video)
For videoer med Beirut kan jeg kun endnu engang henvise til flyingclubcup.com

Cold War Kids: We Used To Vacation

Interpol: Mammoth

Shout Out Louds: Impossible

The Shins: Phantom Limb

Band of Horses: Is There A Ghost (Letterman-optræden)
Arcade Fire: Neon Bible – You know what to do.