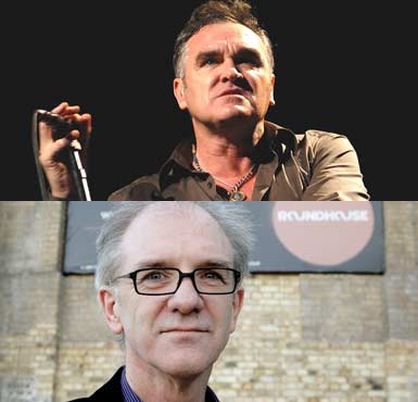 "How would you like to be Morrissey's valet for two months across America?", lød det i telefonen hos Andrew Winter sidste efterår. Som stor Smiths og Morrissey fan var det naturligvis et tilbud, han ikke kunne sige nej til.
Morrissey er som bekendt ikke den letteste person at stille tilfreds, og det gik allerede galt tidligt på førstedagen. Mr. Winter er på farten med et af Morrisseys bandmedlemmer, da snakken falder på den den første plade, han nogensinde har købt:
"Being involved in music I have often been asked this question and my policy recently has been honesty. It wasn't the Velvet Underground, Sex Pistols or the Jesus and Mary Chain, it was Rocket Man, by Elton John". "F*** me, Andrew," he says. "Don't tell Moz that, you'll be right out the door. T. Rex is always good."
Derfra går det kun ned ad bakke, og næste morgen dukker følgende mail op i indbakken:
"Morning, Andrew, I'm sorry to say I have been instructed to arrange travel back to the UK for you today. Your flight details are below."
Times Online har hele den meget bizarre historie.