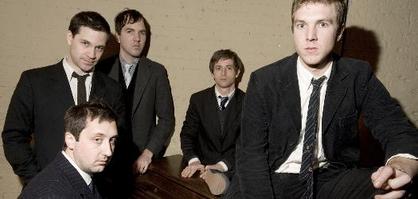 The Walkmens manager, en fyr ved navn Doug McMaster, har åbenbart været skyld i, at bandet missede hele tre koncerter på deres igangværende USA-turné. Dette fik bandet til at publicere denne halvgnavne meddelelse på deres hjemmeside:
"Greetings. We had to cancel 3 shows on the way down to Florida because the scheduling wasn't happening. Sorry about that (if you cared). We will still be doing all the others on the way back up though. In other news, we are heading back into the studio tomorrow morning to finish up our fourth record. We've been working hard on it for two years. We've recorded in New Jersey and Mississippi, and we are going to finish everything in Manhattan. We are very "psyched on" the whole thing. We think it will be out in the late Spring or early Summer. We are also toying with the idea of firing our manager Doug, although this will be the first he's heard of it. You are on THIN ICE. Ok take care."
Manager Dougs endelige skæbne er Frekvens-redaktionen ubekendt.
[via jensunmack.dk]