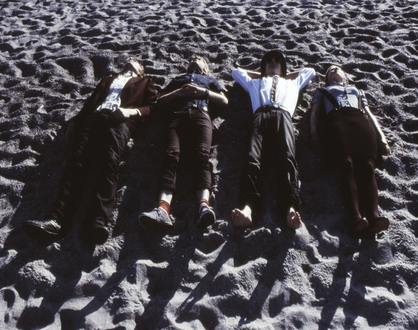 The Elephants, hvis selvbetitlede debutalbum fik pæne ord med på vejen her på siden, har fået en pæn mængde positiv presse i forbindelse med en igangværende tour i England og Tyskland.
The Guardian har haft bandet som New Band of the Day, mens The Sun kvitterer med en overvejende positiv anmeldelse af pladen.
Endvidere skrev Drowned in Sound tilbage i november følgende om "The Elephants":
"The debut album from Danish five-piece The Elephants is a pretty affair. Pretty in as much as it's nice to listen to, but scratch beneath the surface and it's just another generic indie-pop record with little to say and even less to contribute towards the genre itself. But you just try not to like it – it's actually impossible."
Om det er tilfældet kan du eksempelvis selv bedømme på dette års Spot Festival, hvor The Elephants, der i øvrigt lige har sagt farvel til bassist Rasmus Nybo, ganske som spået er på plakaten.