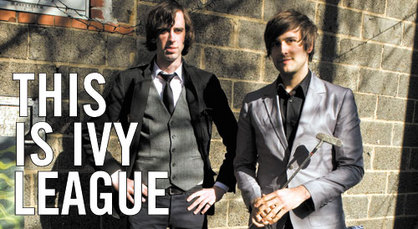 Her på siden har vi ved flere lejligheder stillet os undrende overfor den britiske hypemaskine, men når alt kommer til alt, så er New Yorker-pressen vel ligeså gode til at få den amerikanske storbys bands frem i lyset og give dem en omgang hype, som det kan være svært at leve op til.
I denne artikel giver The L Magazine deres bud på 8 bands fra New York, som vi skal holde øje med i fremtiden. Det drejer sig om The Lisps, The Pains of Being Pure at Heart, Famous Amos, This Is Ivy League, La Strada, Team Robespierre, High Places og Violens.
Som en sidebemærkning kan det lige nævnes, at Famous Amos ikke har så meget andet at byde på end et åndssvagt navn.