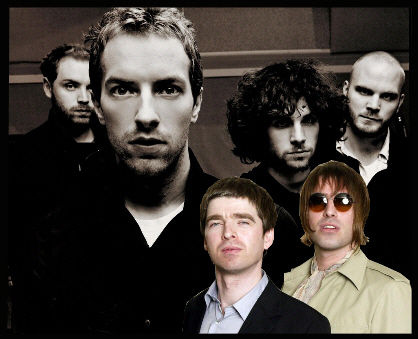 Ifølge Gigwise mener Oasis, at Coldplay gjorde sig skyldige i plagiat, da de valgte at rykke den britiske udgivelse af "Viva La Vida Or Death And All His Friends" fra mandag d. 16. juni til torsdag d. 12. juni.
Oasis udgav i sin tid "Be Here Now" en torsdag, hvilket ifølge "Oasis representatives" var stærkt medvirkende til, at albummet solgte 700.000 eksemplarer i løbet af kun tre dage (britisk rekord), og det er det tal, man mener, Coldplay nu forsøger at slå ved at kopiere torsdagsmetoden.
En "insider" udtaler: "Some people reckon Coldplay have nicked their successful blueprint from "Be Here Now" to try to break the record."
Det skal blive interessant at følge, om Chris Martin og co. har held med deres lyssky salgsmetoder.