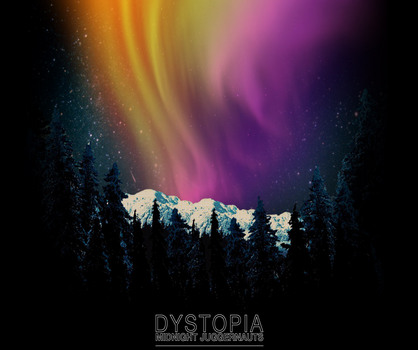 Australske Midnight Juggernauts' debutalbum fra 2007, "Dystopia", har fået en del positiv presse, og nu er der altså blevet tid til en worldwide-udgivelse. Emodreng & Indiepige har tidligere talt varmt om bandet, og i dag kastede Soundvenue fire stjerner efter "Dystopia", som Rolling Stone har beskrevet således:
"David Bowie if his Berlin Trilogy was a collaboration with Kraftwerk and Faust. […] "Dystopia" takes uplifting Numan synths, Daft Punk beats and Pink Floyd's affinity for all things astronomical and Orwellian, then melts them all together with the help of some good psychedelics."
I forbindelse med den øgede opmærksomhed kan du lige nu streame hele albummet på bandets MySpace-side.
Midnight Juggernauts har netop indledt festivalsæsonen, men kigger (surprise surprise) ikke forbi Danmark i den forbindelse. De kan derimod findes på Hovefestivalens efterhånden noget spændende plakat.