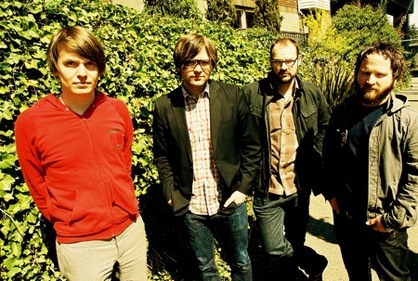 Death Cab For Cutie gæstede forleden den californiske radiostation KCRW, hvor de gav et lille interview og spillede et mindre sæt bestående af syv numre hentet rundt omkring i bagkataloget:
405
Photobooth
Wait (The Secret Stars cover)
Talking Bird
Grapevine Fires
Title and Registration
I Will Possess Your Heart
Det hele blev fanget på kamera, og det 40 minutter lange videoklip kan ses på stationens hjemmeside.
Der er også ny single og dertilhørende video fra det meget populære Bellingham-band. Det drejer sig om det måske bedste nummer fra "Narrow Stairs", Cath…, og videoen, som er instrueret af Autumn de Wilde (fedt navn) og som nærmest er en omvendt The Graduate, kan ses nedenfor.