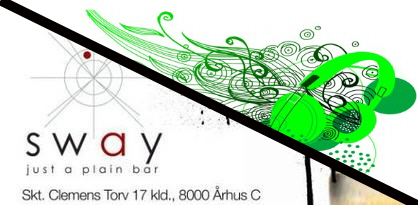 Så sker det igen, Frekvens spiller op til bal på kroen indiefest på Sway. Det sker såmænd allerede nu på lørdag den 23. august og vi vil være at finde bag DJ pulten allerede fra kl 22:00.
DJ Roy Røv og DJ Indie-Peter står for den onde indie denne gang, og man kan forvente musik fra bl.a. The Strokes, Modest Mouse, Beta Satan, Arcade Fire, Diefenbach, The Cure, Hot Chip, The Hives, Mando Diao, Dandy Warhols, Spleen United og mange mange flere.
Det eneste du skal gøre er at dukke op på Sway, drikke en øl med os og rose os for vores sublime musiksmag.