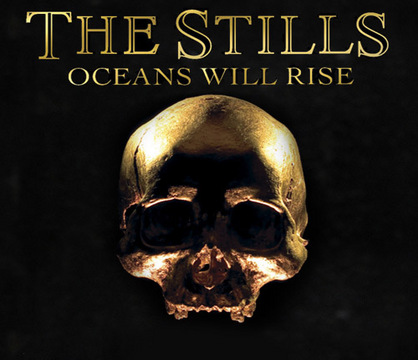 Det kranium, som pryder The Stills' seneste album "Oceans Will Rise", gemmer på en ret interessant historie. Tim Fletcher fortæller til Spinner.com:
"Our friend bought it on eBay for his girlfriend and then he gold-leafed it and had his friend photograph it. It's a guy who was excavated from a high Chilean mountain cliff. There were some crowns and hoards of jewelry found around him, so it can be assumed he was once a great king. I'm sure that person did not think they would end up on a Stills record in 2008."
Lyt til Being Here, Rooibos/Palm Wine Drinkard og Snakecharming The Masses fra det nye album på det canadiske bands MySpace-side.