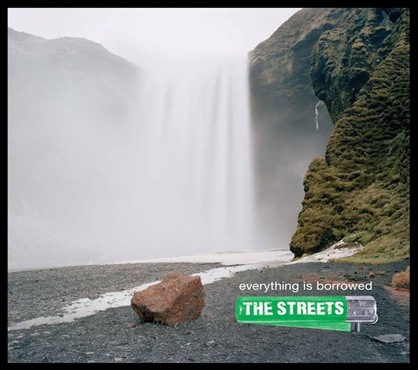 På The Streets' MySpace-side kan man lige nu streame syv ud af elleve numre fra Mike Skinners kommende album "Everything Is Borrowed".
Helt i tråd med albummets titel har Skinner lånt fire bands' MySpace-sider til at poste de resterende fire numre.
I en blogpost skriver han følgende:
"By now you may have noticed that most of the new Streets albumen is on the MySpace player. If not go and have a listen then come back and read this…
There are 4 additional album tracks also on MySpace but we've borrowed some other bands' pages to host them. If you want to hear the missing tracks you'll just have to scour MySpace to find them.
Once you've found them you're welcome to post the details up on here for the good of your fellow man. Alternatively keep it to yourself and revel in your selfishness. If you were really good you could probably sell the details on eBay."
Consequence of Sound har opsporet de fire MySpace-sider (som tilhører Delphic., Does It Offend You, Yeah?, Rinse! og The Rifles) og præsenterer nu den fulde trackliste (med streams) på deres hjemmeside.
The Streets spiller d. 27. oktober i KB Hallen.