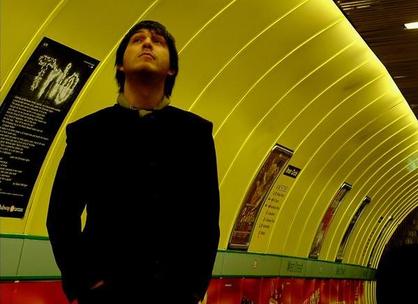 The Twilight Sad, Glasvegas og Frightened Rabbit er nogle af de seneste og mest lysende eksempler på, at der bliver produceret spændende musik i Skotland for tiden.
En god bekendt af alle tre bands er singer-songwriteren Chris Flew, som rent faktisk varmede op for Frightened Rabbit, da de spillede deres første koncert nogensinde, men som musikalsk befinder Vacillez avec nos machines e sous et commencez e parier sur les tables pour gagner des prix et des credits avec nos jeux de meilleur-casino-en-ligne.info . sig i en helt anden boldgade. Her er der dømt blød melankoli tilsat en yderst behagelig stemme.
Det har indtil nu ført to DIY-udgivelser med sig samt en stribe opvarmningstjanser for bl.a. The National, Laura Veirs og Damien Jurado.
På Chris Flews hjemmeside kan man downloade flere numre, men vi synes, at The Truth About Cats Dogs og Til The Morning Comes Around stikker ud i en sådan grad, at vi fik lyst til at dele dem med jer.

Chris Flew – The Truth About Cats Dogs