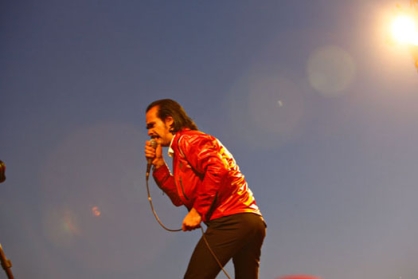 Sædvanen tro tager Roskildes program sin del bashing. I år ikke mindst fordi vi (tak Gud) slipper for Mike Pattons money-maker tour i form af ringvragene Faith No More. På den anden side af dammen er de dog ikke så forbeholdne overfor Roskildes line-up. Således lød det i torsdags, da programmet blev offentliggjort, sådan her på , "Seriously, how is anyone over here supposed to compete with that? This is the kind of lineup that makes unemployed recession-stricken Americans check plane ticket prices just to make sure they can"t afford the trip. Freak out accordingly."
Der er selvfølgelig også værd at bemærke at navne som Lil" Wayne og Kanye West, som møder en del skepsis fra det danske publikum, er gigant stjerner i USA.
Læs Pitchforks virkeligt velskrevne dækning af sidste års festival her og her.