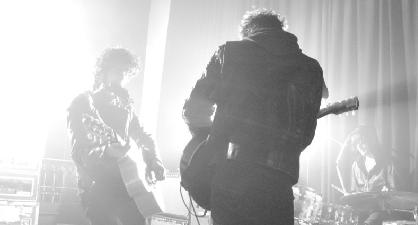 Snart koncertaktuelle Black Rebel Motorcycle Club skiftede før udgivelsen af deres seneste album fra pladeselskabet RCA til deres eget Abstract Dragon label. Desværre havde de ikke læst tingene med småt på deres gamle kontrakt, så drengene, og den nye pige, har nu opdaget, at deres nummer Berlin, fra bandets 2007 album "Baby 81″, er med i den nye Miley Cyrus-film, The Last Song.
Det er bandet ikke helt tilfredse med og på deres hjemmeside skriver Robert Been:
"Obviously we're all gutted that this was snuck into the fine print of our RCA contract, however there's really no one to blame but ourselves for not handling our business better.

The irony is that we absolutely adore Miley's work and would've been more than happy to license the entire record to her for free simply for the opportunity to meet her and thank her in person for all of her inspiration over the years.

We're not telling any of you to ban her movie though or anything like that, i'm sure that actually watching it would be punishment enough.
However since we haven't actually seen the film, and won't be seeing it, i can't really judge it."
og lover så forøvrigt at bandet vil keep kicking against the pricks.
Black Rebel Motorcycle Club spiller på Store Vega 1. maj og på Train den 26. maj.