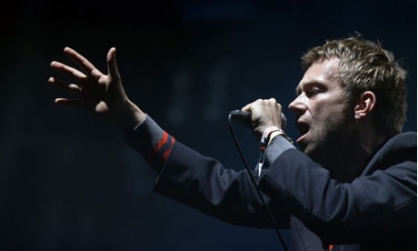 På torsdag spiller Gorillaz på Orange Scene som en af festivallen største navne. I går spillede Damon, Simonon, Jones & co på den største scene på Glastonbury, og hos The Guardian er de ikke vildt imponerede.
Artiklen fremhæver, at der var et stort pres på tegneseriebandet, som erstatning for U2 og som opfølgning på Blurs koncert selvsamme sted sidste år, og mener ikke, at bandets havde nok interessante sange, til at holde de kræsne Glasto-publikums opmærksomhed fanget.
the set is loaded with introspective songs and grinds to a halt all together with a recital by a Syrian ensemble that seems to last longer than Mahut v Isner.
Vi krydser fingre for, at Gorillaz kan få mere gang i Dyreskuepladsen.