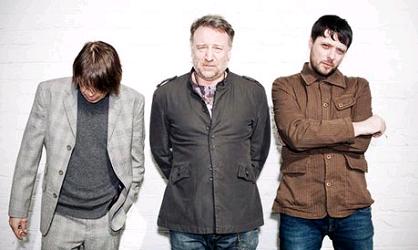 Frekvens havde nok forudset, at det næppe ville blive et mesterværk stjernebassistkonstellationen Freebass, bestående af Peter Hook, Mani og Andy Rourke, ville udsende. Men få havde nok alligevel regnet med en fuldstændig implosion, blot en uge før gruppens album, "It"s a Beautiful Life", kommer på gaden.
Det er en månedstid siden Rourke droppede ud af bandet, men i går blev der hamret en del søm i gruppens ligkiste, Kanskje det er min dag idag? Hvorfor skal det alltid v?re noen andre, og ikke meg?For oss nordmenn er det engelske ordet slots ogsa kjent ved andre synonymer; norske spilleautomater , automater, enarmede banditter etc. da Mani meldte følgende ud på Twitter:
"Three things visible from space, Great Wall Of China, Peter Hook"s wallet stuffed with Ian Curtis" blood money, Man City"s empty trophy cabinet!"
og senere fik svinet albummet ("It"s where it belongs mate… in the fucking bargain bin before it"s even released") og så lige Peter Hook igen ("Can't be doing with talentless nostalgia fuckwit whores").
Pludselig virker skilsmissen i Oasis helt rolig og uskyldig.